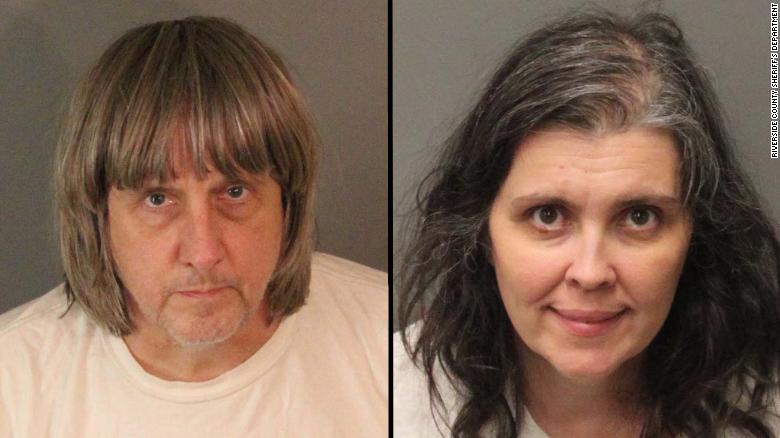 Police in Riverside County, California has arrested a couple for keeping their 13 children captive in their home, shackled to beds with chains and padlocks.
The children who ranged from ages 2 to 29 all "appeared malnourished and very dirty," as they were shackled to their beds "in dark and foul-smelling surroundings".
The incident report revealed that 7 of the victims were adults, between the ages of 18 and 29.
One of the children, a 17-year old had managed to escape and called 911 from a cell phone she found in the house. Authorities came and found the 12 others in very terrible state.
According to police, the older ones looked no more than 12 at most as they were looking very malnourished and slightly emaciated.
The couple David Allen Turpin (57) and Louise Anna Turpin (49) were charged with torture and child endangerment and taken to the Robert Presley Detention Center in Riverside.
The children have also been taken away and are been treated.
David's mother told CNN that the couple were very protective of their children and they were a highly respectable family. She said:
"They were very protective of the kids. When they went out, the couple would line the children up according to age, and the parents took their positions at the front and back of the line. It was easier to keep up with the kids. This is a highly respectable family.
Photo Credit: Riverside County Police Department