How to enjoy Valentine's Day with bae if you're quarantining together
These Valentine's Day suggestions can be suitable for you and your partner.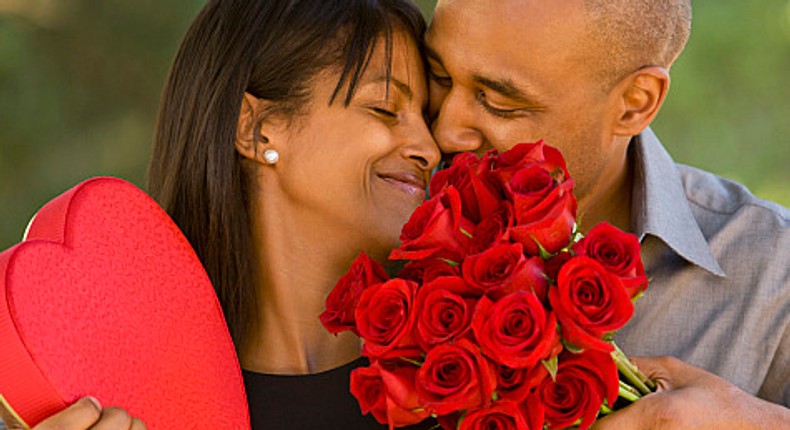 Valentine's Day is just around the corner and lovers worldwide are getting ready to celebrate their love and planning the perfect date for their partners.
Obviously, Val's day is considered the most romantic day of the year, hence, lovers go the extra mile to make the day memorable.
While people already have plans, there are many loving, caring, and generally great people out there who simply can't think of a single romantic thing to do, let alone create the ultimate Valentine's Day experience for their loved ones.
If you are looking for some great date ideas that will put a smile on your partner's face and melt their heart, then just keep on reading. We've got you covered.
This requires a good memory and a bit of work to make it just right, but it is well worth it and rated high on the romantic gestures scale.
Walk down the same streets where you first kissed and have a couple of drinks in that old coffee shop where you had your first drinks together. Don't be afraid to spend a bit extra and add a little romantic gift into the mix. This move will definitely impress your significant other.
Go on a shopping spree together
Get some cash and go on a shopping spree with your partner
Get some new lingerie, pretty shoes, a nice shirt and tie, a couple of new video games or whatever else you need or want. This is a unique chance to bond, have fun and get some stuff that you've been waiting to buy for a while now.
Model clothes for each other
This one goes well when combined with a shopping spree, but you can just get a bunch of your clothes—old and new—from the closet, set up a catwalk area and then try on different combinations. You can be stylish, funny or beautiful. It's a great after-dinner show and a good way to transition into a more intimate atmosphere.
A relaxing day at the spa
Treat your body, mind and senses to a relaxing day at the spa. You and your partner will feel fresh, comfortable and relaxed—a perfect date for the more serious couples who don't get to spend as much time with each other as they'd like.
Plan a fun date night with other couples
Have a couple's retreat, or just organize a huge date night at someone's place and hang out with other couples. This is a great option for couples who have spent at least one Valentine's Day together and allows you to customize your experience to suit your needs. Also, you can always retire early and get some alone time with your partner if you so desire.
If you and your significant other are relatively good dancers, or if you simply enjoy moving your body to the rhythm of the music, then a night at a salsa club or similar venue is the perfect thing for you. Alternatively, you can set up a dance floor at home, play your favourite music, have a few drinks and dance like there is no tomorrow.
Climax the day with a steamy sex
Lock the doors, turn off the phones and have the whole house to yourselves. Decorate each room a bit differently, have a lot of snacks and drinks lying around, put a bunch of blankets and pillows on the floor and go from room to room throughout the day. You can start with a steaming shower, have a romantic meal, then watch a movie cuddled up on the couch and eventually make your way to the bedroom.