The 13 parties condemn APC governors that went to court to seek an injunction to extend the naira swap deadline.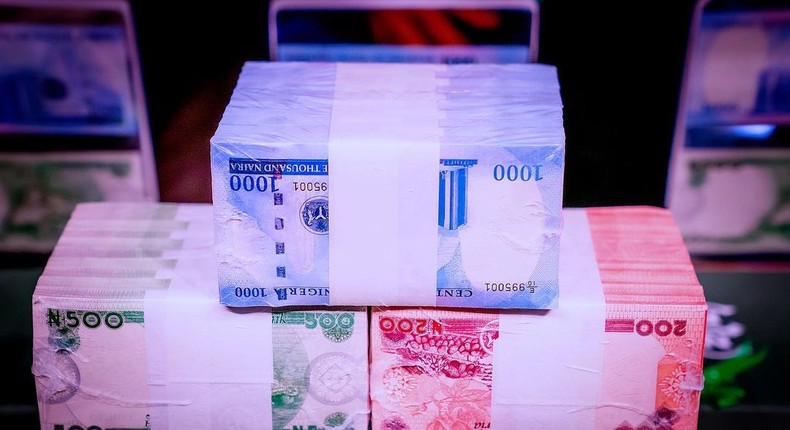 13 political parties have threatened to withdraw from the forthcoming general elections if the Central Bank of Nigeria (CBN) extends February 10 deadline for the naira swap.
The 13 parties at a briefing on Monday, February 6, 2023, commended President Muhammadu Buhari on the redesign of the N200, N500, and N1,000 banknotes.
They said they won't participate in the election if the deadline as demanded by some governors on the platforms of the ruling All Progressives Congress is shifted.
The parties also knocked the Kaduna, Kogi, and Zamfara state governments for heading to the Supreme Court to get an injunction to extend the deadline.
Briefing journalists on Monday, the National Chairman of the Action Alliance, Kenneth Udeze, announced the parties' readiness to withdraw from the election if the deadline for the currency policy is suspended or postponed.
"We hereby announce that at least 13 out of the 18 political parties in Nigeria will not be interested in the 2023 general elections and indeed we shall withdraw our participation from the electoral process if this currency policy is suspended or cancelled or if the deadline is further shifted," he said.
You'll recall that the CBN in October 2022, announced its plan to redesign the three banknotes and subsequently fixed a January 31 deadline for the validity of the old notes.
The policy plunged Nigerians into crisis as banks fail to dispense the new notes, while POS operators run a black market with the new notes.
The situation prompted the CBN to further extend the deadline to February 10, 2023.
But following the APC governors' meeting with the president, he asked Nigerians to give him seven days to make a major decision on the policy.